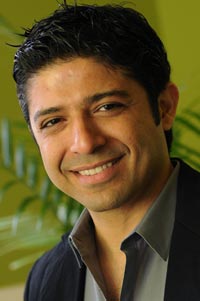 Dr. Alex Mahyar
Board certified Chiropractor
I am a board certified Chiropractor & hold licenses in two states (Georgia & New Jersey).
A Chiropractic adjustment is the most powerful way to make an impact on your nervous system so that it improves the flow of life & its expression within your body at every level. Always remember that your body is a self regulating organism which means the only way healing occurs is inside out, internal, when the body decides to pull itself together & overcome its obstacles. Consider the smallest cell in the innermost aspect of your body & now bring your attention all the way to the surface of your skin. Imagine everything in between!! Chiropractic can change the behavior of all these small parts within your body which make up the whole person that is you! It is similar to a symphony orchestra playing at its best.
I also have a fellowship with the International Academy of Medical Acupuncture & am fascinated with Traditional Medicine especially the path of meridian energy channels which have been mapped out for thousands of years. Technology allows us to measure the quality of these channels & treat any imbalance within this system.
I have been under the tootaledge of the great Dr. John Amaro, DC, LAc, the president & founder of International Academy of Medical Acupuncture. Dr. Amaro is a 2nd generation Chiropractor that has been practicing Chiropractic for over 40 years. He is one of the pioneers in Traditional Medicine in this country practicing since the early 70?s. Dr. Amaro has revolutionized the field of Traditional Medicine with his work & combination of the two disciplines. I have the honor & privilege to follow his path & improve my skills. I utilize his proven methods & techniques using Electro Meridian Imaging & Meridian Therapy to help patients improve their quality of life & well being. We have had some fantastic miracles with this & I would be happy to share them with you. For more information you can visit www.iama.edu
I also practice the art of silencing the mind which is known as meditation. I first came across this discipline & must thank Dr. James Nirency who has been a great teacher and coach throughout the years in my development. Meditation & praying go hand in hand in my view & is a two way communication between us & our creator!
Hi I am Ashley, and I was born in Tucson, AZ. After moving to several different states, I finally settled in GA where I earned a lucrative career as a field supervisor for the McDonalds Corporation. I soon married and had two beautiful children named Matthew and Madison, whom I soon realized needed much of my undivided attention that the restaurant industry seemed to consume. I decided to take on a full time job that provided better hours and soon found a position in a chiropractic office located in Sugar Hill. After working for a 7th generation chiropractor I fell in love with the world of chiropractic care, and everything it has to offer. I worked for several chiropractors, and despite the many ways to run a chiropractic office I felt there was a better way to maximize chiropractic care. After feeling an unsatisfied exhaustion, my friend Christine, called to inform me of a position open at Atlanta Chiropractic Group. The first time I walked into the office I instantly felt relaxed and calm. While I was learning how to effectively manage the office with Dr. Alex as my guide I watched closely and learned how to appreciate the time to treat patients as a whole. I was thrilled as I witnessed each patient leave the clinic better than when they came in, and was inspired to obtain my doctorate in chiropractic. After explaining my excitement to Dr. Alex, he agreed to mentor me as I work to earn my doctorate.
Since learning from Dr. Alex, I have not only gained a better understanding of chiropractic care but also in patient relations. I am extremely lucky to be blessed with such a talented mentor and employer. I look forward to a lifetime of coaching from Dr. Alex and the knowledgeable staff at Atlanta Chiropractic Group.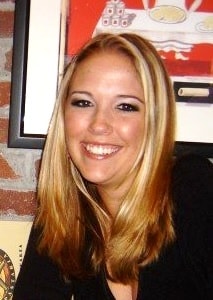 Christine
Licensed Massage Therapist
I was born in Honolulu Hawaii where my Dad was stationed in the Navy. He retired after twenty years so I have lived in and seen many states in the US. After high school I went to the highly renowned Nevada School of Massage Therapy in Las Vegas. My Aunt, Cousin and Grandmother are all Massage Therapists therefore I have been lucky enough to receive massage most of my life. My Aunt has worked at the Mirage for over twenty years as a Massage Therapist and my Cousin works at the Bellagio as a Massage Therapist and Aesthetician. After graduation I became certified with the National Board of Therapeutic Massage and Bodywork; at which point I was then hired as a Massage Therapist at a Chiropractic office and at the Elemis Spa inside the Planet Hollywood. After a couple years I moved back to Oregon where I worked as an Admissions Adviser for AIU and Account Manager for a staffing agency while in school studying Kinesiology. I then went to work at a wellness center with a Chiropractor and Naturopath, where I was the Massage Therapist and Chiropractic Assistant. In 2009 I decided to move to Georgia where I continued to work in the Chiropractic field and eventually found Dr. Alex where I have been ever since!I love the Chiropractic field and have a great respect for Chiropractic as I have witnessed it change the lives of many. Chiropractic has also helped my personal issue with asthma, since getting adjusted regularly I have not had to use my rescue inhaler at all!Chiropractic is a vast knowledgeable field with multiple techniques and therapies to help everyone reach the optimal performance their body is capable of; especially when combined with Massage Therapy.
Throughout my massage career it has become apparent that no two people are alike. Everyone has their own set of life experiences and a unique relationship with their body. This affects their personal massage style preferences and needs. Understanding this fact enabled me to utilize my training to tailor each massage to the needs of our patients. My massage techniques and training include; Swedish, Deep Tissue, Reflexology, Cranial Sacral, Hot Stone, Structural Integration, Trigger Point, Sports Massage, Pregnancy and Fertility Massage.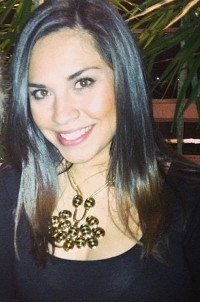 Hi I am Genesis Smith. I was born in Guadalajara, Mexico. At the age of five I moved to America. Since my move to the States I have lived in California, Texas, and Georgia. Georgia is where my life came together, as I married my best friend. I also started seriously pursuing my career and education in business management. I found a job running an office to help perfect my skills as a business manager. I came into Atlanta Chiropractic Group as a patient after a car accident. Meeting Dr. Alex was life changing. Speaking with him and staff made me feel as if we were old friends catching up every appointment. As I started to benefit from chiropractic care I realized how effective my treatments were. I asked Dr. Alex several questions about chiropractic care and soon he offered me an open position to assist the front office. It felt as if the offer was too good to be true!I fell in love with his practice since the moment I stepped into the serene atmosphere. Being a part of Atlanta Chiropractic Group has really inspired me to continue and reach my degree in Business Management.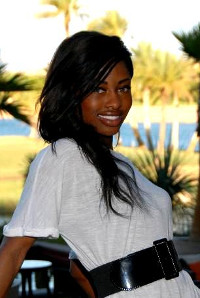 Chiamaka
Licensed Massage Therapist
Hi I am Chiamaka. I started my career path as a Certified Nursing Assistant, and have always enjoyed helping others. My experience as a CNA helped me build a compassion and appreciation for the ailments many people live with. I have found massage therapy coupled with chiropractic care can eliminate many of the ailments people suffer from. Massage therapy quickly became my passion, but my objective remains the same. When it comes to massage therapy the benefits are endless. A therapy session is a combination of relaxation techniques that provide rejuvenation. It improves your circulation and promotes natural healing of tissues that break down over time. Some of my favorite modalities are trigger point therapy and deep tissue massage. The most exciting thing about being a massage therapist is that everybody is unique, and therefore requires a customized approach to obtain maximum results. Critically thinking through each patient's plan of care is a challenge I gratefully accept. I am blessed to be working in a gorgeous setting with a therapeutic and holistic ambiance. Chiropractic Health Clinics and Dr. Alex provide me with the tools I need to help each patient reach their health care goals. I look forward to perfecting my techniques and abilities for many years beside Dr. Alex and his staff.
FEELING PAIN?
Atlanta Chiropractic Group focuses on treating disorders of the musculoskeletal system and the nervous system, and the effects of these disorders on general health.